From overwhelmed & overworked to being
The Balanced High Performer™.
It's time to create sustainable work/life balance.
I haven't met a high performer yet that didn't smile when I said, "You're a high performer."
High performers get things done right and quickly. People count on them and depend on them.
They go above and beyond their job description.
Their plate is always full and they don't drop the ball.
UNTIL THEY CAN'T.
High performers aren't immune to burnout or reaching their breaking point. 
I'm glad you're here! As a Mentor, Strategist and Consultant, I've spent the last two decades supporting thousands of high performers who have tried EVERYTHING – other programs, counseling, you name it- to reach their goals and live their dreams personally AND professionally but have not found success. I understand you, because I've also lived with the struggles you're experiencing. I've pushed myself to burnout twice in my career – because I didn't understand what was happening and what it took to get to my next level.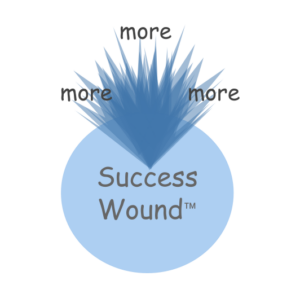 I know what it's like to be everything to everyone and end up feeling depleted in energy and time. I discovered I was operating from my Success Wound ™ Energy and that's why I was overworking and not meeting my personal goals. I've made it my life's work to help you heal this deep wound so you can get to your next level and become successful in ALL areas of your life.
As a high performer that excels in every area of your life you want to fast-track your success in ALL areas of your life. That's where I come in.
I have helped my very busy, high performer clients operate at their next level.

I've mentored my high performer clients to:
–  Accept a position at a high level dream job and created the work/life balance she was craving. She keeps getting promotions and raises now without even trying and is truly loving her job and personal life
– Shift from struggling to make 6 figures to making 7 figures in their business while learning how to be present and have fun daily without escaping to a vacation or getting sick all the time
– Create and up-level their businesses while having a personal life that is intentional and amazing
– Change old work and relationship patterns that were keeping them overworked and away from dating and finding their partner
– Work a busy teaching schedule at the University until they graduated with their PhD to become a tenured faculty professor
– Sell their busy, high-end, specialty dental practice and moved across the country to start another in their dream city by the Pacific Ocean
– Work in high pressure sales positions as they went through cancer surgeries and treatments to creating a healthier work environment
– Support multiple high performance women through their conception journey with struggling to get pregnant to having the babies
– Leave relationships after 10 or 20 years that were abusive or roommate partnerships while creating more freedom and joy in their lives
I love to help you create work/life balance so you can learn to slow down, be present, stop feeling the need to rush so you can relax and do more things that bring you joy in your life and relationships. This involves Success Wound™ training and healing, defining what work/life balance is for you and having the time and energy to intentionally do actities that recharge you and bring you joy.
Your dreams are yours to fulfill. I help you accelerate your path forward WITHOUT adding to your "to do list".
Your dreams don't belong on the back burner of someday.
If you are ready to explore how to operate at your next level in your life, I invite you to apply here, to see how I can support you in one of my programs. Burnout is preventable. Let's redefine what success means to you.
---
How Can Lisa Support You?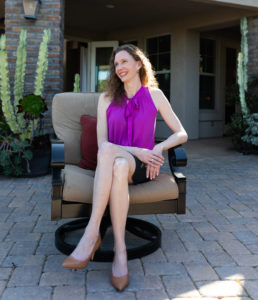 I help you reach your goals faster, break through your barriers and step into amazing possibilities you didn't even see. I work intuitively as a Spiritual Medium & Mentor and Energy Strategist. 
Accelerating Your Path – There are moments where you fall into your old patterns and routines and you think you can't have or do what you want to do. As an Intuitive Mentor, I accelerate your best path forward so you have the time and energy to do what you want without it being overwhelmed. Instead of staying stuck in indecision from the old patterns that you've been operating from, fears and old beliefs that you've been taught will disappear. 
There is no effective cookie cutter approach to get you to that next level and this is where Intuitive Mentoring with a Spiritual Medium comes in. I become one with your energy and can identify your patterns that aren't aligned with where you want to go. I also see where you're putting your energy, how it's fragmented and the way others are impacting you from moving forward. I intuitively see your best, most accelerated path forward. When we work together, you'll learn to expand your dreams and know what steps to take next with confidence.
Energy Strategizing & Healing – It's time to release what no longer supports you so you can create new patterns, beliefs and processes that do. You know it's time to change this cycle you're stuck in. And you may be aware of some areas that are holding you back. But like most of my clients, it's likely you're not aware of the subtle, unconscious energy pieces that are the last layers holding you stuck on your current path.
I am here to help you heal your energy AND teach you strategies that have you leveling up in all areas of your life. You will feel AMAZING and those around you will notice a difference in how you're showing up in the world.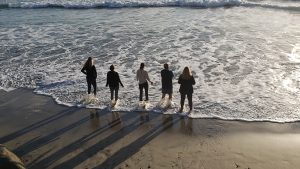 Supportive Community –  I've created a nurturing, like-minded community of high performers so you can master your time, energy and relationships, while creating work/life balance and taking things off their to do list. Together you can use each other's experiences and wisdom to move you forward on your next level, which is often the missing piece to your success.
Imagine living a life you LOVE in ALL areas of your life. It's time!
And yes, I work online with clients around the world. What are you waiting for? It's time to make an intentional decision to make your life easier and be happier. I invite you to apply here, let's see how I can support you as you reach your next level in a balanced way.
What does working with Lisa look like through the eyes of her clients? Click here to see what her clients are saying.