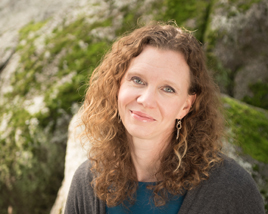 As a Spiritual Medium, I was born with many intense, intuitive abilities and I LITERALLY become one with your energy to help you step back into your truth. I can see, sense, hear and feel energy, including spirits and negative energies and read past and future energy, which are some of my "super powers", as my clients say. All work is done in a place of light and love as a Reiki Master.
Since 2002, I have combined my energy work abilities with coaching so you can balance, align and focus. I currently offer in person, energy work meditations at Driftwood Spa, Four Seasons Residence Club Aviara and offered them for two years at The Spa at the Inn in Rancho Santa Fe. I am able to do energy clearings for spirits, energies and property (houses, rooms, land, etc.) and teach you how to do it as well. I am able to work with anything that gives off energy, including children and pets.
As a child, I wasn't aware of my "super powers" or that I saw and experienced things in a completely different way than my family and everyone around me. That's why it is so important to me that I empower you and help you become aware of your abilities and gifts so you can step into your fullest potential and brilliance.
The work that I do is very encompassing and powerful and my clients see amazing results. You, as well as those around you, will notice a change in how you live your daily life when you work with me. One of my clients just said, "I can't believe you give away such powerful tools". Yes, yes, I do, because it is time for you to align and make a shift now. To do that, we have to use powerful energy tools, all based in light and love.
Currently Lisa lives in San Diego, California with her family.