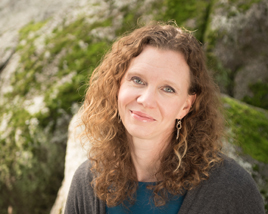 Lisa is an author and has been working as an Intuitive Energy Coach since 2002. She was born with her intuitive abilities as a Spiritual Medium with energy healing. She holds a degree in Bachelor of Arts, Social Sciences from California State University San Marcos and is a Reiki Master and Meditation Guide. She currently offers in person meditations at Driftwood Spa, Four Seasons Residence Club Aviara and offered them for two years at The Spa at the Inn in Rancho Santa Fe.
Lisa has the ability to see, sense, hear and feel energy. She knows why, where and how each person stores energy within their body (stress, anger, frustration, loss, energy blocks, negativity, chakra blocks, etc.), how to release that energy in this life and others and how to fill that area with positive energy. Lisa's purpose in a session with you is to lift you up energetically and return you to a place of light and love no matter what is happening in your life. She shows you how to let go of anything from the past that is tying up energy in this moment and how to let go of life patterns and beliefs that are no longer supporting you so you get back on track. Lisa is able to do energy clearings for spirits, energies and property (houses, rooms, land, etc.) and she teaches you how to do it as well. Lisa is able to work with anything that gives off energy, including children and pets.
Lisa combines her intuitive energy work as a Spiritual Medium with coaching to empower you in finding your balance with your body, mind and spirit. Balance truly is possible in every moment of your fast-paced life! She enjoys teaching practical tools and techniques that you can use everyday to help make your life easier. She teaches you how to live your life consciously by being aware of what you are creating in every moment with your thoughts, words and actions. You, as well as those around you, will notice a change in how you live your daily life.
Currently Lisa lives in San Diego, California with her family.