I Can Have it ALL™ Mastermind
Abundance
Love
Lasting Happiness
I wish I had more time and energy to (insert what's missing in your life that you just can't seem to do).
You LOVE your work. It doesn't even feel like work.
What feels like work is your personal life – your relationships take the hit but it really impacts YOU.
What do you do that brings you JOY?
What's your self-care routine?   

You don't have time for the things you want to do outside of work. It feels like life is passing you by.
The thing is – life happens OUTSIDE of work.
When do you get to enjoy this amazing life you've created for yourself?
When have you achieved enough in work so you can check off some of your personal goals?
What is driving you to over achieve to your breaking point? Hint – it's your Success Wound.
You're stuck in a vicious cycle where work is your priority. As a high performer, you're very good at what you do. Everyone counts on you to get things done and it feels good…until it doesn't. Work is always on your mind and creates problems outside of work.
 It's time for you to be successful in your professional AND your personal life.
You always hire the best support to help you reach your goals faster. You've even tried therapy and other programs to help you grow personally but haven't had success.
Are you ready for a supportive community that understands you because they're going through the same thing? Together you can use each other's experiences and wisdom to move you to your next level. This high end program is intuitively designed and customized to each participant to help them level up at work AND home within a private community where you receive individualized support.
---
It is time for you to: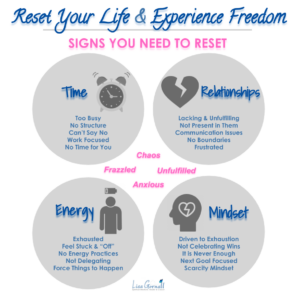 – Actually have work/life balance
– Stop feeling stuck and frustrated
– Make the changes you are READY to make
– Have the time and energy to do things that bring you JOY
– Have relationships that uplift and support you
– Reach your goals and LIVE your dreams
– Enjoy this amazing life you are creating
– Increase your abundance without increasing your stress
– Thrive each day and love ALL areas of your life
– Actually FEEL successful, not just look like it to others
"In a matter of weeks, I found significant changes to how I was showing up in my work and  in my life. Definitely for the better and now several months in, it's just building on that positivity and the momentum in my life is just building and building." – Jauna
How much easier would it be to operate at your next level if you had intuitive support and guidance to reach your personal and professional goals and dreams?
I intuitively guide my clients to where they want to go. I SEE your best path and your steps to get there. Your dreams are yours to fulfill. I help you get there faster.

This program is designed for people like you, who are used to investing in themselves to reach their goals faster, love being a part of a like-minded, supportive community and are ready to live a life where you actually have it ALL.
I have the process, experience, community and intuitive ability to get you where you want to be. See how I helped these clients operate at their next level.
---
What you get in the year-long mastermind: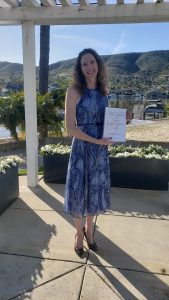 24 Semi-private, Training & Intuitive Energy Work –  group training and coaching with Lisa – twice a month
3 Night Rejuvenating Retreat in San Diego (Daily training, accomodations, food and beverages, meditations, energy work and spa day at our beach house)

60 minute, Dive Deep Energy Session with Lisa to get you started and create your plan in working with Lisa when you join the program (if not in Private Program)
30 minute, one on one, private session with Lisa once a month to individually support you on your journey (if not in Private Program)

Accountability Check-ins (on weeks without group call) to help you stay on your best path with feedback from Lisa to support you

Intuitive tips at the beginning of every week to help you with your time, energy, mindset and relationships
A physical copy of Lisa's trilogy "In Light & Love" series
Membership in a private community for mindset and energy support

Access to past trainings and live events of program
Want a smaller time commitment? There is also a modified 6 month program available as well that doesn't have the retreat included. Let's see if this is the perfect mastermind for you, apply for a Connection Call with Lisa.
---
What RESULTS you can expect in this mastermind:
– Time and energy to do more things that bring you joy and happiness
– Clear vision with YOUR actionable steps to reach your goals & dreams
– Decondition old patterns, beliefs and fears that hold you back
– Success Wound™ Semi-Private Sessions
– Find fulfillment and JOY in all of your relationships
– Ability to align and balance your energy with your strategies
– Reach your goals easily without settling
– Create balance in all areas of your life including work/life balance
– Live the freedom lifestyle you originally envisioned for yourself
– Feel successful and fulfilled
– Live a life you LOVE


---
WHAT happens in each live call?
In the 60 minute online call, we:
– Address each participant's concerns 
– Training from "I Can Have it ALL" program
– Learn and practice energy techniques to empower you
– Success Wound™ Semi-Private Sessions
– Open Q&A
– Experience intuitively customized energy work for the group
Lisa intuitively tunes in to each participant AND the group's energy for each call outline. Each call is designed to support you in operating at your next level, helps you create a work/life balance and helps you to reach your personal goals while supporting you in living a life you LOVE.
---
HOW long does this mastermind last?
The mastermind is available in 6 or 12 consecutive months to support you with where you are now to where you want to go. Retreat is only available in 12 month mastermind.
Open enrollment throughout the year.
---
WHAT clients from the "I Can Have it ALL" mastermind are saying:
"When I started working with Lisa, I had 20 years of a successful career behind me. I was feeling off  in my balance between family and work. She's helped me identify patterns that even career coaches, therapists and tons of time with friends that I've never gotten rid of. In a matter of weeks, I found significant changes to how I was showing up in my work and  in my life. Definitely for the better and now several months in it's just building on that positivity and the momentum in my life is just building and building."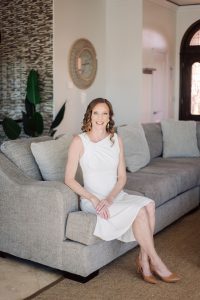 "Lisa's "been able to teach me how to look inside to find my true intuition and guiding me into what makes me happy and having self confidence. I would recommend working with Lisa because she really works with you and your challenges. She personalizes it to you, she really can read into your energy and understand what your blocks are. It helps because then she allows you to kind of work through it and feel it as well. You learn with her what is going on and she feels it too. I've been able to tune into my body like I haven't been able to before and come through some of the blocks that I was not able to before."
"As a career driven woman, it's so easy to get sucked into that hustle more mode, you know, where you're always striving to achieve that next goal. And often times this comes at the expense of your personal health or your relationships. And that's why I love working with Lisa. In Lisa's "I Can Have it ALL" program, she helps you get to the core of what's really driving you. Her program is phenomenal. She offers a ton of support for her clients, group calls, where she's helping you work through your old patterns and set new goals so that you can achieve happiness in a multitude of areas of your life. She also has live events where she facilitates transformative and healing experiences. If you have the chance to work with Lisa, take it she will change your life for the better."