The Year for ME – Year long program
Work is your passion and while you ARE successful in your career, you are overwhelmed and burned out. 
It is time for you to:
That drive for more success has taken over. Have you ever stopped to wonder what this drive is and where it is coming from?
It is time to stop doing it all and to create success and joy in all areas of your life.
---
What you get:
2 – 1 day LIVE EVENTS in San Diego during the year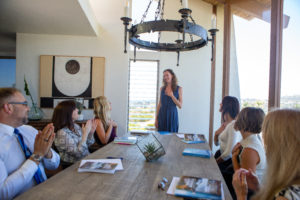 1 additional VIP ticket to each event – bring your favorite person!
24 Semi-private, Training & Intuitive Energy Work Group Coaching Calls with Lisa including Q&A time 
On the Spot Intuitive Energy Work to help you get to the core of what is keeping you out of balance 
Paperback of Lisa's "In Light & Love" book series mailed to you
Access into a private community for energy support throughout the month
Let's see if this is the perfect program for you, join a Connection Call with Lisa.
---
WHEN:
First and third Friday of each month – Semi private group calls and Q&A.
Live Events will be held twice a year at a location in San Diego, California.
---
What RESULTS you can expect:
Learn how to easily prioritize time for you
Sleep restfully like you haven't in so long
Stop searching and find fulfillment in yourself and other relationships
Reclaim your abundance mindset
See life with a new perspective
Be successful in all areas of your life, not just work
Feel free and fulfilled no matter what the circumstances
Create a more balanced life that you love
---
WHAT is semi-private coaching?
Semi-private coaching is a time for you to get some help and support in a very supportive and empowering group led by Lisa.
Each month, you will get a link to questions to fill out on Tuesday before the group call for YOU in the "Learning" section of the Facebook group so no one else sees them. Complete those no later than 5 pm on Thursday evening. How you answer these questions tells Lisa how to guide the call and there are always similarities in the group, always.
You will share with the group what you are comfortable sharing. Lisa speaks generally most of the time based upon everyone's responses unless otherwise directed, which is what makes this semi-private. Nothing is shared with the group that you do not want to share. The groups are very supportive and new friends are made.
---
HOW do I join each video call?
The calls are on Zoom, it is free for you. You will download free Zoom before your first call and a few minutes before call starts, you will click on link in secret Facebook group and you will be there with us. In there you can speak, do a group chat or private message me. The recording from the call will be added to our secret group for you.
Please come to each call undistracted (mute cell phones), away from background noise (for the other participants), not driving your vehicle and with something to take notes on.
---
WHAT happens in each class?
The first 60 minutes is guided by how everyone has answered their monthly question sheet anonymously.
Lisa will answer questions anonymously, teach you easy to do practices to support you through the month, powerful energy work, and support each other.
The question and answer time is up to 30 minutes after the 60 minutes is complete and gives participants a chance to ask any other questions, share any experiences they would like, etc.
You also have the secret and closed Facebook group to ask for any additional support through the year long program and Lisa will share things in here to help everyone.
---
I can't make a date, WHAT happens?
The call is recorded for you to watch at your leisure, the sooner the better. Live event training and energy work will be streamed into our community group. You can even download the videos to have forever, although Lisa recommends not to keep letting go of the same thing that you let go of during the live. The goal is to really let stuff go!
---
HOW long does this program last?
The program is 12 consecutive months but you can join in at any time during the year.
---
WHAT Lisa's clients are saying:
"Lisa Gornall thank you for teaching me this! I could not be where I am today without working with you! You have changed my life for the better!! I am so so blessed to be one of your clients! Ladies, if you can not do private sessions with Lisa, please sign up for her group sessions! It has been life-changing!! She will seriously help you and empower you to do whatever it is you are searching for or changes needed to better your life! Lisa has also helped me beyond myself to help and empower my children! One of my children desperately needed help and is now thriving because of the changes and ways Lisa has empowered me to empower him!! It is so worth it if you are considering it!!" San Marcos, CA
"Thank you for everything! You have helped me tremendously! You have really helped me to open my eyes and know that it's not selfish to take care of myself and do what makes me happy. I've learned to bring in the white light especially when things get tough. Also, to listen to my mind and change it when negativity gets me. Thank you! " November Program Participant
"Lisa really challenged me while supported me and I needed that. Working with her has relieved a lot of my stress. She taught me to bring in the white light when I'm stressed or anxious or overwhelmed and take a few breathes and really ask myself how important is this really? Or is this really about me and do I need to do something about it? Most of the time I hear "let it go" so I do and I feel so much better! I had been taking on other people stuff energetically. Lisa taught me how to let that go and then how to not take any more energy of others and how to deflect it. If you're looking for more peace and clarity in your life Lisa is great at helping you find that peace that was always there." February Program Participant
"I really enjoyed working with you Lisa! My favorite parts of your sessions were the energy clearings at the end. I felt lighter and calmer after each session like I just did an hour long meditation or something." February Program Participant
"Lisa blows my mind, each time I work with her I feel I become a little less hazy in the brain. I was struggling with the big question "what is my purpose and how can I be living it". After working with Lisa consistently, I have reached a whole new level of clarity and that I am so grateful for. Before I was feeling so much pressure from myself and my family as to what I was going to do career wise. Lisa helped me figure out how to let go of that pressure and surrender to the flow. Once I cleared away the junk and released all my expectations and where I think I should be, and surrendered the clarity came through. I am feeling more at peace and like I am finally flowing with the universe and I can trust that I will be lead exactly where I need to be in the future. I wouldn't have been able to come to this without Lisa's aid and her awesome books filled with great tools. She's helped me to reclaim my power and lead me to serenity. Very grateful!" March Program Participant
"I just loved it all. I felt coached. I felt challenged and guided. I feel like I have new friends. Lisa helped me get clear on my purpose. She gave me tools to help with letting go and stepping into my abundance. After working with Lisa I felt like I had clear steps to take towards my passions and callings." March Program Participant