Lisa Gornall's Inner Circle
Do you realize what this constant drive for "more" is costing you?
At the end of the day, you can't relax because you are always ON and focused on your work. Your work has taken over and while that helped you get where you are today, it's no longer working for YOU.
As a career driven woman, you are at or near your breaking point. You cannot continue doing the same thing if you want something to change.
And you know something must change quickly.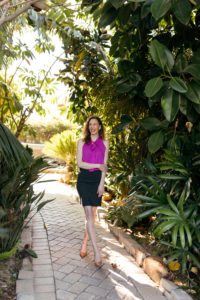 This is not the freedom lifestyle you envisioned. Instead you're overwhelmed, exhausted and at or near your breaking point.
Imagine what it would be like to be successful not only in work but in ALL areas of your life.
This constant drive for more is your path to burn out in business and  both personal and intimate relationships. You cannot afford to be more exhausted than you already are. The hustle that helped you start and grow your career is not SUSTAINABLE and it's apparent.
It is time for YOU to feel fulfilled and free so you have more time and energy to LOVE all areas of your life. This is the key to showing up powerfully so you can keep impacting others.
If you are a career driven woman that is ready to reclaim your energy and love for life, I invite you to join my Inner Circle. "I can honestly say that working with Lisa Gornall has changed my life and my business." – Jessica.
You are unique. Because your journey is like no other, every session is intuitively tailored to help you level up on your path to fulfillment and success. As an added bonus, my private clients always find themselves more abundant than before we started working together.
---
What YOU Get:
Private, 60 minute sessions with Lisa (number of sessions dependent on package)
Access to Lisa's 1 day LIVE EVENT in San Diego
3 Night, Rejuvenating Retreat in San Diego with Lisa live
Membership and training in semi-private program "I Can Have it ALL"
Text and email support in between sessions (in premium package only)
Access into a private community for extra support
Lisa's "In Light & Love" trilogy series and welcome kit
Being at or near your breaking point is a warning that it is time for you to do something different. You know that what's happening in your life isn't working anymore.
Career driven women hire me to help them reclaim energy and love for life again.
It is time for you to get your head, energy and life on point. You are here for more than your work. Let's get back to the freedom lifestyle you originally envisioned. Schedule a connection call with me here.
---
What RESULTS can you expect:
– Learn how to easily prioritize time for you
– Sleep easily and restfully at night
– Find fulfillment and joy in your relationships
– Release old patterns that are keeping you stuck – like your success wound
– Reduce anxiety, stress and fear
– Reclaim your personal power
– Wake up ready and excited to start your day
– Have a renewed vigor for your life
– Be present and in the moment
– Live the freedom lifestyle you originally envisioned
– Reclaim your time and energy
– Reach your goals without the hustle
If you would like powerful, intuitive support to help  you transform your life, and you are READY to invest in taking care of you, apply here to have a quick, 15 minute Connection call with Lisa to see if this is a fit for you.
---
How to know if you're ready…
Are you ready to fix what isn't working anymore BEFORE you hit your breaking point?
Here's the thing, as a career driven woman myself – I KNOW what is holding you back, how to help you get to that next level and I help you fix what isn't working in your life anymore.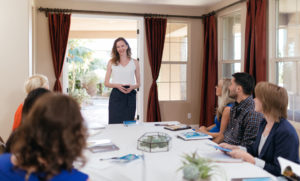 I also know that you do a lot on your OWN. You've had to but there are things you have to hire people to help you do. A key to success is operating in your zone of genius and hiring other experts to help you with everything else. Energy work IS one of those things. And there are many big names using energy consultants to help them be the best.
EVERY person that has wanted to work with me and didn't, I see them on social media still struggling with the EXACT same things they came to me months ago, a year ago or 5 years ago. You are a creature of habit and you don't make self-care a priority. That's the old hustle lifestyle, not your originally desired, freedom lifestyle.
Chances are that if you could make this change in your life on your own, you would have. There's a reason why it's been so hard for you to make the changes on your own. Patterns and beliefs run in families and across lifetimes. Do you even know what is energetically guiding you or keeping you stuck right now, how to clear it, reprogram it and refocus?
You can be ready to step onto your best path or you can be ready to stay where you are. If you decide to stay where you are, write this date down somewhere and in 1 month, check in and see if anything has changed.
If you fix what isn't working anymore for you BEFORE you hit your breaking point it is so much easier! I have the process and intuitive ability to get you back into the lifestyle you originally envisioned for yourself.
You're at a cross roads. What do you do? Let's talk. 
---
What private clients in the program are saying:
"I feel the growth and shift. Thankful for you, Lisa. Love you." Nashville, TN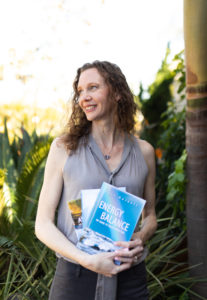 ---
"I look forward to my sessions every week. So grateful." San Diego, CA
---
"Thank you so much for everything!!! I am so thankful I went to the group session and knew I needed your help and guidance. I hope you know how much I am grateful for you!!! I could never have done this without you! I hope you know how your work has helped me and changed my life! I love you!!!" San Marcos, CA
---
"I highly recommend working with Lisa. She totally balances me every week and I look forward to our time together." Boca Raton, FL
---
"I am ever so grateful to Lisa for her wisdom, intuition and guidance. She is a special person who immediately puts you at ease during a session. She is genuine, sincere and warm. Be careful what you ask, for she will have the answer! The exercises Lisa teaches you are an invaluable tool to survive the stresses of life. You feel more balanced and centered during and after. The White Light has truly been a revelation. I am grateful to work with Lisa and have her books at hand. They really do speak to me & are a great source of positivity." Dublin, Ireland
---
"Lisa is an incredibly gifted healer. She has the ability to intuitively connect with you, see and remove energetic blocks and facilitate deep transformation from the inside out. I've worked with many healers (from Hypnotherapists to NLP practitioners to Reiki Masters!) and I can honestly say that Lisa's work is exceptional. If you have the opportunity to work with her, do not pass it up. It will change your life!" Escondido, CA