Lisa in the Media
Lisa's Interview on Journey Beyond the Veil Podcast
LOVE Your Life – Imagine if you could get to the root of what is driving you…and notice if it even works anymore? Well, today, Lisa is going to talk about the journey of success and how to use energy work to stay balanced throughout the day.
---
Lisa's Interview on FEMnation Podcast
In this interesting episode, our fun and wonderful guest Lisa Gornall shares her entrepreneurial journey with us as she transitioned from being a nursing student to a spiritual medium, coach and author. Lisa's journey wasn't easy – she was challenged and had obstacles in her way but she didn't give up and pursued her passion against all odds. Let's listen to her story in today's episode of the FEMnation Podcast.
---
Lisa's Interview with My Weirdest Experience
Do you ever feel like something DARK is guiding you or attached to you? That's the topic on this podcast interview – how to clear the dark energies you have given permission to "help" you with something. The problem is they don't really help you and once you realize they are there, you are ready to make them disappear as fast as possible.
Knowing how to recognize when a negative energy has attached to you and how to clear it is so important and that is what this episode is all about!
---
On this livestream interview with What the Woo, we discussed Lisa's journey as a Spiritual Medium, how to balance your energy easily, communicating with spirits and clearing out negative energy.
---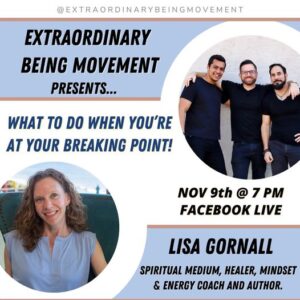 The Extraordinary Being Movement presents, Overcoming Your Breaking Point with Lisa Gornall!
In this episode we discuss…
* Lisa's unique abilities to connect with people
* Getting cleared of negative emotional energy
* How to listen to your intuition
* The power of unplugging and being present
* and so much more!
---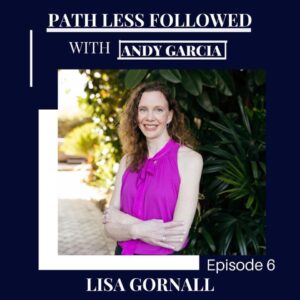 Think about what your bigger vision is. Imagine yourself two years, three years in the future doing everything that makes you happy in your work, in your family life, and in every area of your life. Listen to this episode and learn about how to allow your energy to come to you and into everything around you.
---
The Money Mindset You Need to Attract Abundance in Business and Life. 
Live interview with a seasoned Mindset & Energy Coach, and a Spiritual Medium & Healer, Lisa Gornall. Lisa shared practical tips to enhance your energy, mindset and abundance live with Dr. Ai Addyson-Zhang.
---
This is part of my series of interviews with women (and a man too!) who are doing really amazing things – all while having kids, or being scared, or unsure or all of the above.
In this episode we cover:
How to kick the "hustle mentality"
Setting boundaries for yourself and loved ones
The importance of a morning routine
You can listen here.
---
On Done Being Single with Treva & Robby Scharf "HOW TO SLAY PANDEMIC ANXIETY"
When you slay anxiety, you slay life. Mastering uncertainty in a pandemic isn't easy, but you're stronger than you think! Get the skills to beat back the anxiety monster here.
---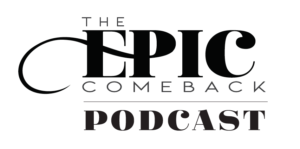 Spiritual medium, healer, and intuitive energy coach Lisa Gornall shares that the best way to get to the other side of a life-shattering experience is to acknowledge that there is always another side, there is another way, and there is another choice. All you have to do is say yes to the vision of what you want to create. She learned this lesson while stepping into the truth of her intuitive abilities despite the resistance of others. Listen to episode 94 here.
---
Lisa joins the Power Within for a full episode with Melissa Alves. Your intuition is always there guiding you. We often don't notice it and stop and listen. I have some great tips for you in this podcast interview.
---
I joined Justin Atherton and Paul Forchione on the Actions and Limits podcast for a relevant discussion on Energy Work During the Crisis. Practical and easy to do energy work during the Stay at Home orders during Covid19. 
---
How do you stop those negative thoughts? The ones that are running rampant in your head right now? Lisa joins the Power Within for this  7 minute teaser for you. Start implementing it today!
---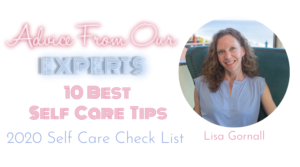 10 Best Self Care Tips – A 2020 Self Care Check List by Lisa Gornall
Self-care is necessary. It's like oxygen to your body. The busier you are, the more important this becomes.
It doesn't have to be time consuming or expensive. It's just something that you do to help improve your overall sense of wellness. It can be anything that helps you grow, feel secure, rest, relax or reward yourself.
---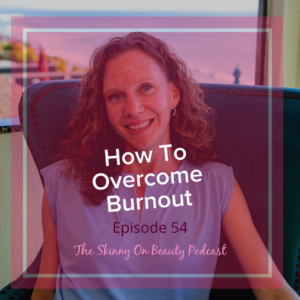 How to Overcome Burnout with Lisa Gornall
This week's special guest Lisa Gornall joined the podcast to teach us tips and technique to deal with burnout. She is a mindset coach and author that focuses on energy work and teaching others how to take in positive energy and let go of the negative ones.
---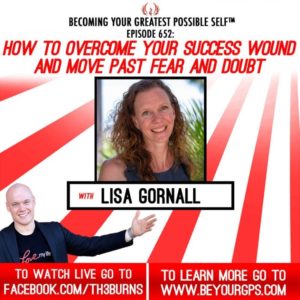 How To Overcome Your Success Wound & Move Past Fear & Doubt with Lisa Gornall
IN THIS EPISODE… As a Spiritual Medium, Healer and Mindset Coach, Lisa was born with abilities to become ONE with your energy. She gets to the root of those fears, family patterns, beliefs, energies and other life experiences that are misguiding you so you can move forward onto your best path. She intuitively empowers high level entrepreneurs to step out of overwhelm and exhaustion and reclaim their time, relationships, inner game and energy so they can live a fulfilling and balanced life.
---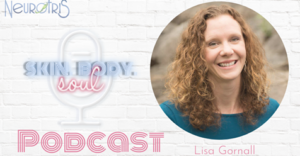 Lisa Gornall, Our Podcast About Skincare Featured Pro
This podcast is kind of epic! Lisa Gornall offers some advice to help us wind down, sleep better and reach our fullest potential! You have to listen to this!!!!
---

How to Reclaim Your Time and Inner Game Through Energy Work Practices with Lisa Gornall
Finding balance in everyday life is a never ending challenge for entrepreneurs. Balance in running your business, helping clients, supporting the family, exercising, and the laundry list goes on! Squeezing in time for yourself is the most difficult thing to add to your plate that is already full. However, it is a necessity that you must make time for in order to attain balance.
---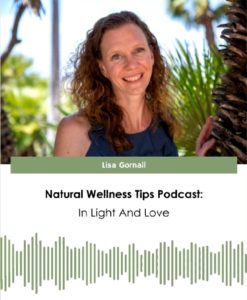 In Light and Love with Lisa Gornall
This week I get the honor of speaking with a dear friend Lisa Gornall!  She is a Spiritual Medium, Healer and Coach, and was born with abilities to become ONE with your energy. She intuitively empowers successful female entrepreneurs so you can reclaim your time, relationships, abundance and energy and live a fulfilling and balanced life.
---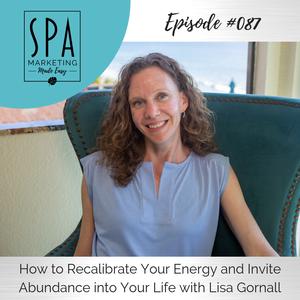 How to Recalibrate Your Energy and Invite Abundance into Your Life with Lisa Gornall
As aestheticians, we share touch and personal connection with our clients, which means that energy exchange plays a huge role in our client experience. If we come to our work with our energy unbalanced, or we find our energy affected by that of a client, it's critical that we be able to recalibrate and realign with a lighter, brighter energy. And that's what Lisa Gornall is here to share with us in this episode.
---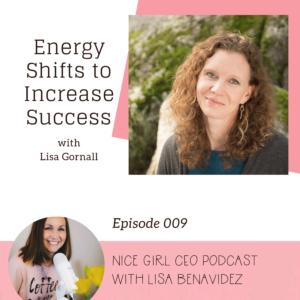 Energy Shifts to Increase Success with Lisa Gornall
A little woo and a little strategy mixed together to create energy shifts that help you create a more successful life and business. This is exactly what Lisa Gornall and I chat about in this episode. Plus, Lisa walks us through a simple practice you can implement right away to start shifting your energy today!
---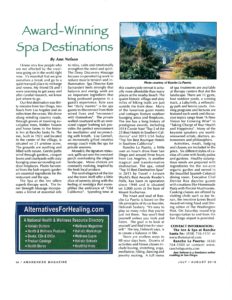 Lisa Gornall acknowledged in Awareness Magazine