Program, Retreat and Event Support
Take your coaching program or mastermind event to the next level by adding my trainings and support to your program, retreat or event.
You can give your  clients all the strategy and support but if they don't think they can do it, they're afraid to do it, or have blocks around doing it – they won't implement the strategy. We have to get to the root of the patterns, fears and beliefs that keep them from up-leveling.
---
Mindset & Energy calls
Interested in adding support to your coaching program? Online or in person,  I can offer 60 minute
Mindset & Energy Calls
to fast track success in your program.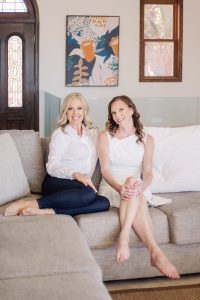 Possible Coaching Call Topics:
– What are you Creating? The Power of Your Energy & Thoughts
– Deep Dive into your Patterns
– How to Heal Your SUCCESS WOUND™
– Stopping Your Self-Sabotage and Victim to Move Forward
– Mindset & Abundance to Up level Your Business
– Standing in Your Power & Owning Your Expertise
– Breaking Old Patterns to Create Your Impact & Income
– The Mindset, Energy & Confidence to Ask for the Sale
– Best Abundance Practices
– BALANCED HIGH PERFORMER™
– Up leveling Your Relationship Communication
– Creating the BEST Experience for Your Clients
– How Your Success Wound™ Affects Your Relationships and How to Fix it

This can be a one time experience or done monthly like I do for other high end coaching programs.
Let's see how I can help your clients go to the next level.
Let's connect
---
What is Intuitive Event Support?
Intuitive Event Support is the fastest and easiest way to help your clients feel aligned, clear, energized, balanced and focused in your coaching program or at your mastermind event.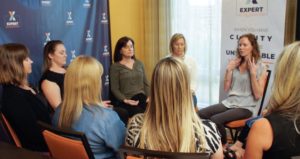 We address the energy, thoughts, words, patterns, Generational Patterns and beliefs that keep your clients from moving forward in your program or at your event.

As a Spiritual Medium, I energetically hold space, provide energy work that supports all participants (even those NEW to energy work) and knowing how and when to balance the energy at an event for everyone so that everyone can level-up and get the desired results from the event.  Watch how I can help you up-level your event in this 2 minute video.
---
How This Works:
Lisa offers 3 packages to work with the needs of each event or mastermind:
1. Complete Support – The entire event including host, team and participants
2. Participant Support – Individual sessions for participants at the event to enhance their experience 
3. Host Support – Energetic alignment, energy work and intuitive support for the host throughout the event

Coaching Call Support:
One time mindset & energy work training for your group
OR
Monthly scheduled mindset & energy training for your group
---
Program & Event Testimonials 
Watch my video testimonials here.
I've been doing the work I do for the past 25 years and as a former number 1 trainer with peak performance coach Tony Robbins, I have been exposed to many energy healers. Lisa is in a category of her own. For those that are searching for a life of optimal energy and feeling at their absolute best then reaching out to Lisa would not be a great idea, it would be an excellent idea! I support Lisa 100% and the work in which she does. – High Octane Success Coach

Lisa is an incredible Mindset & Energy Coach! She is totally in tune with entrepreneurs who want to GO GO GO but sometimes need to first slow down before speeding up. Lisa has such a calming presence – her guided meditations are the BEST. I've taken the meditation techniques she taught me and applied them consistently. Every time I do, I see a HUGE financial boost in my business. AND I feel better, more grounded, balanced, and happy. Thank you Lisa! – Business Coach for Coaches | Forbes Coaches Council
The results I've seen through my work with Lisa has been far superior to anything I've experienced before. She gave me tools and practices that I use on a daily basis that create calm and clarity in my life. I would highly encourage anyone who is ready to level up their life and business to reach out to Lisa to be that integral person on your team who will support and guide you along the way! – Financial Consultant | Strategic Advisor | Consulting CFO
I can speak to how amazing Lisa Gornall is at completely shifting your energy and getting you to reset. I've known Lisa for about a year and have seen the amazing work she has done. With me personally, she was able to get me that RESET. I have been ultra productive since she helped me get out of my own way. Thank you Lisa. – Peak Performance Consultant
Lisa has been integral part of our Mastermind group for entrepreneurs and coaches. Like most people who are investing in their business by paying for a group program, me and the other group members tend to be very goal focused as well as both task and results oriented. Having Lisa work with us in group sessions and one on one during the on-site retreats to ensure that we are maintaining healthy, productive mindsets has been a wonderful addition to the program. Lisa does a fantastic job of tailoring her coaching to the current moment for the group and each participant. For me personally, her coaching on being deliberate about my mindset at the beginning of every day, checking in on my energy throughout the day and staying focused on working at a sustainable pace for my wellbeing and a robust business has been a game changer for me as an entrepreneur. I've seen the tangible results in my work with clients and in my daily output. I highly recommend working with Lisa as an individual and/or having her support your group programs and retreats. – Organization and Leadership Coach
Lisa provided energy support at a two-day event I attended in San Diego a few months ago. I credit her as being one of the main reasons why this event was the most productive I've ever attended, in terms of completely revamping the central assets and IP of my business. We entrepreneurs often ride off on flights of fancy, busy-ness, shiny bright ideas, and wasteful workaholism—especially during events when energy and productivity are legitimately at a high. At this event, when Lisa gathered us for grounding, centering, and calming, it was time for release, renewal, relief, and reconnection to our purpose. I recommend her highly as a balancing energetic presence at any event. – Divorce Coach | Speaker
Lisa Gornall is an amazing resource, a consummate professional, and incredibly talented. I've had the opportunity to work with Lisa and have read her books. Those who feel they could be more effective in their professional endeavors but aren't exactly sure what's standing in their way, I highly recommend taking the opportunity to work with Lisa so that you can learn things about yourself that you never knew before. From the insights you gain, you will experience a better version of yourself that will translate into greater professional and personal success – and more joy and peace in your life as well. – Public Trust Coach | Executive Coach | Author
I had the privilege of experiencing Lisa's energy work at a recent event. Lisa has such a peaceful and calming presence about her and was just what I needed at the time. She helped me to feel focused and clear during the event. Thank you Lisa for holding space for me and the group! – Business Growth Coach
I had the pleasure of working with Lisa at a 3 day Mastermind. This event was very intense with long hours and a lot of information to absorb and implement. Throughout the event Lisa would bring the group together for energy work. She could simply tell when we were all feeling as though we could boil over. Her calming energy, guidance and support made all the difference in the turnout of the this mastermind for me. I felt focused, clear minded and ready to tackle each new task. Thank you Lisa for holding space for us and guiding us through! – Health Coach
Contact me for a customized quote for your group program or  next retreat or event.