Lisa Gornall's Inner Circle
Imagine being successful not only in your business but in ALL areas of your life.
Right now you are driven to become more successful, make more money, serve more people… and there is no time left for the other areas of your life.
Do you realize what this constant drive for "more" is costing you?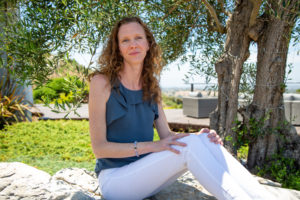 This is the path to burn out in your business and relationships both personal and intimate. You cannot afford to be more exhausted than you already are.
It is time for YOU to feel fulfilled and free so you have more time and energy to create a life you LOVE. This is the key to showing up powerfully so you can keep impacting others.
If you have an endless drive to make more money and transform more lives while enjoying a truly fulfilling life, I invite you to join my private program.
You are unique. Because your journey is like no other, every session is intuitively tailored to help you level up on your path to fulfillment.
---
What's included in the private program:
Private, 60 minute sessions with Lisa
Access to Lisa's LIVE EVENT in San Diego
1 additional VIP ticket to event – bring your favorite person!
Participation in "The Year for Me – Living My Best Life" during your program time
Email support in between sessions
Access into a private community for extra support
The "In Light & Love" trilogy series and welcome kit
Intuitive support, clarity and direction tailored to best support you each week!
Successful entrepreneurs hire me to help them expand time so they no longer feel exhausted and they get to include all the things they love in their life while running their business.
It is time for you to reclaim your time, relationships,inner game and energy. Enjoy your life again!
---
What RESULTS can you expect:
Learn how to easily prioritize time for you
Sleep restfully like you haven't in so long
Stop searching and find fulfillment in yourself and other relationships
Easily and painlessly release old patterns that are keeping you stuck – like your success wound
Feel calm in stressful situations
Reclaim your personal power
See life with a new perspective
Be successful in all areas of your life, not just work
Feel free and fulfilled no matter what the circumstances
Create a more balanced life that you love
If you would like powerful, intuitive support, and you are READY to invest in taking care of you, sign up here to have a quick, 15 minute Connection call with Lisa to see if this is a fit for you.
---
What private clients in the program are saying:
"I feel the growth and shift. Thankful for you, Lisa. Love you." Nashville, TN
"I look forward to my sessions every week. So grateful." San Diego, CA
"Thank you so much for everything!!! I am so thankful I went to the group session and knew I needed your help and guidance. I hope you know how much I am grateful for you!!! I could never have done this without you! I hope you know how your work has helped me and changed my life! I love you!!!" San Marcos, CA
"I highly recommend working with Lisa. She totally balances me every week and I look forward to our time together." Boca Raton, FL
"I am ever so grateful to Lisa for her wisdom, intuition and guidance. She is a special person who immediately puts you at ease during a session. She is genuine, sincere and warm. Be careful what you ask, for she will have the answer! The exercises Lisa teaches you are an invaluable tool to survive the stresses of life. You feel more balanced and centered during and after. The White Light has truly been a revelation. I am grateful to work with Lisa and have her books at hand. They really do speak to me & are a great source of positivity." Dublin, Ireland
"Lisa is an incredibly gifted healer. She has the ability to intuitively connect with you, see and remove energetic blocks and facilitate deep transformation from the inside out. I've worked with many healers (from Hypnotherapists to NLP practitioners to Reiki Masters!) and I can honestly say that Lisa's work is exceptional. If you have the opportunity to work with her, do not pass it up. It will change your life!" Escondido, CA